Day and After Parties
FOR is stoked to announce even more fun stuff to add to your daily FOR schedule. In addition to the live evening performances at Veneranda, and the late-night dance parties on island carpe diem Beach, today we announce a series of day parties. You'll be able to spend your afternoons warming up at venues Hula Hula Bar and Jerolim (which is clothing optional for the naturalists amongst us), with a rotating cast of DJs and characters from the wider line-up.
And for the diehards in our midst – we'll be hosting after parties at local spot Pink Champagne, from 4am until close each night. Keep the party going with our residents Cookie, Buzdovan & surprise guests.
DAY PARTIES
Friday June 20 - Adriatic Block Party with special guests, Hula Hula Bar 4-8pm
Saturday June 21 - Erlend Oye History Lesson and special guests, Jerolim 2-8pm
Sunday June 22- Balearic Beach Specijalan with special guests, Jerolim 2-8pm
AFTER PARTIES
Friday/Saturday/Sunday - Pink Champagne, 4am until close, with Cookie, Buzdovan & surprise guests.
Last minute tickets still available.
Discounted Tickets for EX-YU Residents
Given the recent devastating floods in Croatia, Bosnia and Herzegovina, and Serbia, and its widespread impact on the people of these countries, we are offering a limited run of discounted tickets for EX-YU residents only. 50% of every EX-YU ticket sold will be donated to the Red Cross to help those affected in the flooded regions.
We hope that our contribution will help some of the many thousands of currently displaced people living in those countries.
You too can help. If you would like to make a direct donation, please go to the Red Cross Croatia site.
For more information on these EX-YU only tickets, please head here.
Activities In Hvar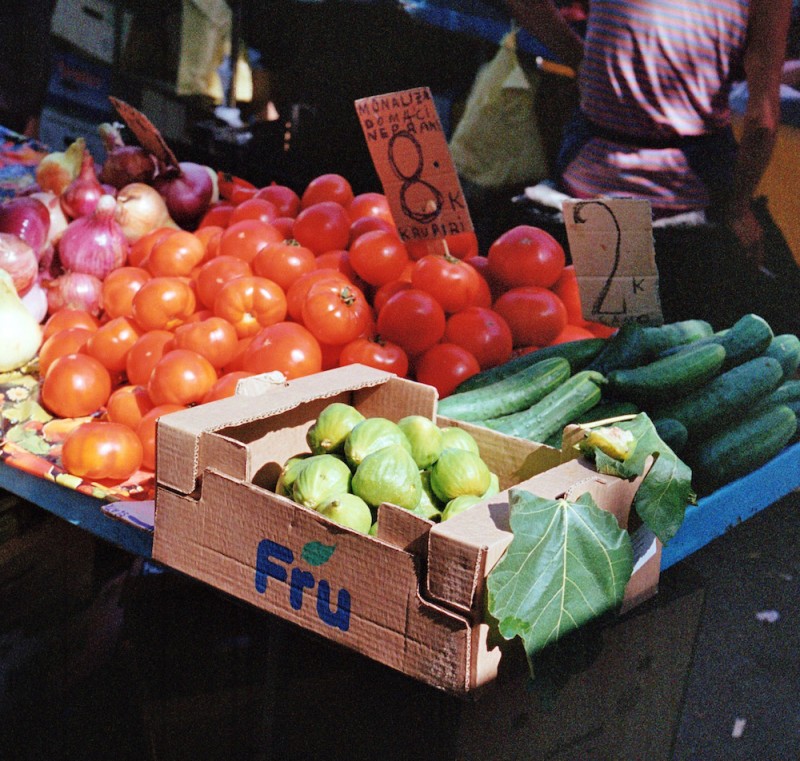 Visit the local markets and stock up on artisan bread, Dalmatian prosciutto, the famous Croatian Paski cheese, fresh figs, olive oil, nougat and wine such as the Mali Plavac, then hop on a rented scooter and visit some of Hvar's popular beaches - Dubovica, Sveti Nedelja, Milna or Zarace for a fun (and utterly delicious!) take on a summer picnic.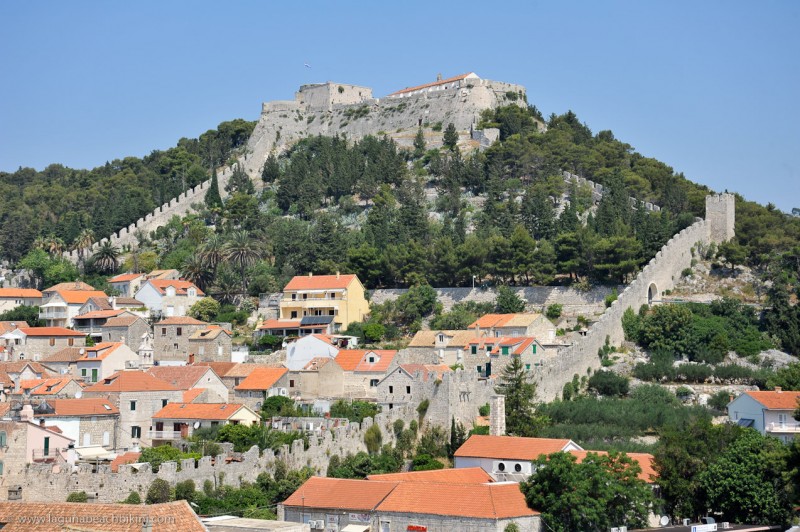 At the top of Hvar Town sits an imposing ancient fortress. Dating from the 16th century, it is known as the Fortica. It's about a 15-20 minute walk from the northern part of Hvar town to the fort, where you can enjoy spectacular views across the island and coast. It will cost about €5 to gain entry and explore the majestic Fort and its history in the region. The Fort opening hours vary, so check with your hotel concierge, but in summer it's usually open 7am-12pm and 5pm-7pm, closing for the hot middle part of the day.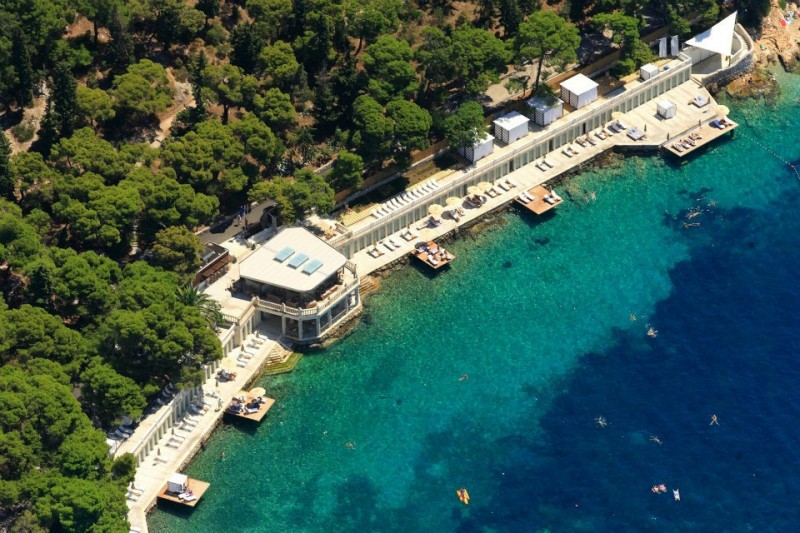 Have a spa treatment in a cabana by the sea, stretch out with morning yoga under the old pines or simply rent a daybed or sunbed followed by a few cocktails at Bonj les Bains. This gorgeous "bathhouse" is part of Hotel Amfora but anyone can visit and enjoy some sun and Adriatic sea in total luxury.
FOR Festival x Lomography: Win The Ultimate FOR Pack
FOR Festival and international analogue photography movement Lomography are giving away the ultimate FOR prize pack to enhance your experience whilst watching Haim, DARKSIDE, Mark Ronson, Klaxons, Neneh Cherry with RocketNumberNine, Erol Alkan and more play on the idyllic Croatian island of Hvar this June.
The prize pack includes a LomoKino and Kinoscope to capture your FOR experience on analogue video as well as a stack of vinyl, CDs and other rarities from artists that are playing or have played the festival to warm you up.
As a feature of FOR Festival is the all-night parties at Carpe Diem Beach (a private island accessed by boat which is included in your FOR ticket), we're asking for you to submit up to 10 of your favourite 'night-time' photos.
To enter, create a LomoHome, then follow the instructions on the competition page.
Day tickets on sale now
Single day tickets are now on sale! Both full weekend passes and individual day tickets can be purchased online here.
We can also reveal the daily artist line up for the festival. Catch your favourite artists when they play on the island of Hvar, schedule below.
Thursday, June 19
Klaxons, Factory Floor, Kelela, Erol Alkan, Bok Bok, Ghost Culture
Friday, June 20
Haim, Temples, Mark Ronson (DJ set), Tensnake, Tiger & Woods
Saturday, June 21
Neneh Cherry w/ RocketNumberNine, MØ, Erlend Øye, Psychemagik, Baio, Fort Romeau
Sunday, June 22
Darkside, Movement, Maurice Fulton, Storm Queen (DJ set), Daniel Wang
Tiger & Woods - Winter Fitness Mix
Working on our holiday bodies with this energising mix from Tiger & Woods, in preparation for their appearance at FOR Festival. Flying under the aliases of Larry Tiger and David Wood, these two mysterious Italians weave their own brand of boogie, house and compressed funk. They'll be jamming their feel good music live under the heavenly Hvar skies, looping disco samples and backbone strapping baselines.
Food & Drink in Hvar
Whilst this year marks only the second year of FOR Festival, rest assured we spent our time on the island in 2013 wisely - sampling all of the many delights the island has to offer. Stay with us over the coming weeks as we share our tips for getting the best out of your Croatian vacation - from meals, to sunset drinks, to day activities on Hvar and beyond.
Read on for some restaurant picks from our staff...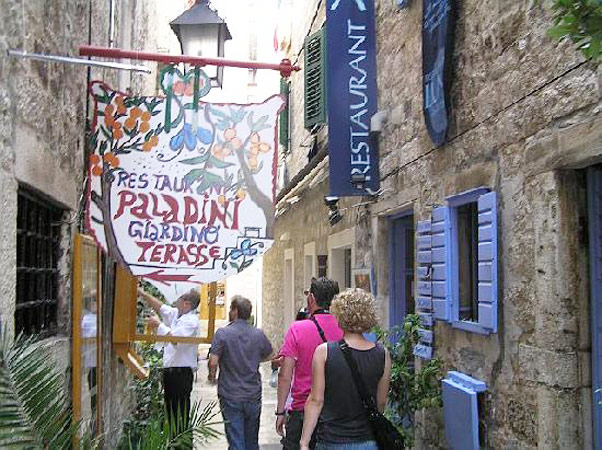 Up an enchanting cobbled alleyway above Hvar Town you'll find Luna. Get the traditional Hvar fish stew, called gregada, and a bottle of local wine, whilst the charming staff give you local island tips.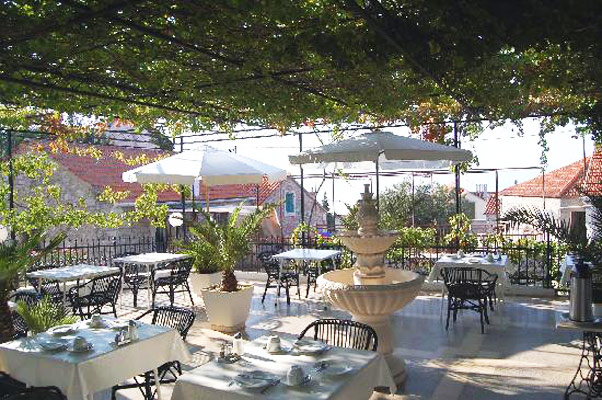 Paladini Giardino Terrasse in Hvar Town, with its enchanting garden terrace and incredibly fresh octopus, shrimp, and fish, is good for large groups or a romantic interlude. It's also conveniently located just steps from the Palace Hotel, Hvar Town, and the dock from which you catch a boat to carpe diem Beach, the location of FOR's late night parties.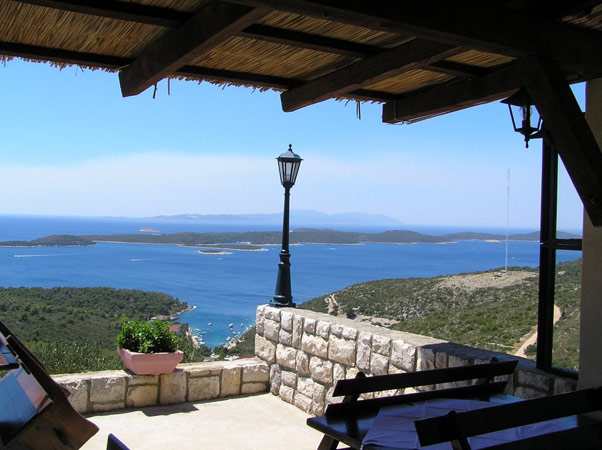 Looking for a restaurant with a sea view
Head to Panorama Restaurant high on the hill above Hvar Town. Hope that you are there on a day in which they've roasted a whole lamb, which you eat with your hands (utensils are optional here!) as you look out across one of the best views in Hvar. Panoroma is just a 5 minute walk from the luxurious Amfora Hotel.
Day Tickets on sale this Friday
Single day tickets for all 4 days of FOR Festival 2014 will be on sale via the FOR website this coming Friday, April 4th. We'll also be announcing the day-by-day artist line up, so you can start to plan your long weekend out.
Art director extraordinaire Mat Maitland created a super-vibrant, hypercolor video for us, soundtracked by FOR performers Movement, which you can watch below. We love his work with Kenzo, Basement Jaxx, and Kanye West and we think you will too.
Stay tuned via the FOR website, Twitter and Facebook for more info, and follow us on Instagram @for_festival for visual updates as we lead into the festival!
Daniel Wang
While it's likely you've danced to Daniel Wang without realising, be it to one of his own productions such as Like Some Dream or Free Lovin' (below) or something released via his Balihu label, the best place to experience the Berlin via New York via San Fran disco mastermind is of course on the floor. Few DJ's manage to bring the level of enthusiasm and joy to the booth that Wang turns up with, and the gentleman is an absolute wealth of musical, lingual, botanical and culinary knowledge to boot. Try his Beats In Space for an audio only introduction, and/or his Red Bull Music Academy lecture from Melbourne in 2006 if you'd like a dance lesson to go with it.
Daniel will be soundtracking the dream sequence at FOR with DJ heroes Maurice Fulton, Storm Queen, Mark Ronson, Psychemagik, Erol Alkan, Tiger and Woods, Fort Romeau, Baio, Bok Bok, Tensnake and Ghost Culture, plus an epic lineup of live acts.
Haim - Don't Save Me (BBC Radio 1 session)
FOR Festival's stellar line-up is headed up by Haim, a quartet who've spent the last year eliciting not only colossal sales of their debut album Days Are Gone but also comparisons to those untouchable titans of transatlantic pop, Fleetwood Mac.
We dug out this near-perfect live rendition of Don't Save Me recorded for BBC Radio 1's Zane Lowe at the tail end of 2012. If the music sounds this sunny in a darkened studio in Central London, just imagine it in a converted monastery on the balmy Mediterranean island of Hvar, Croatia. Or click here and imagine no longer.
Jungle & MØ - Waste Of Time (Jungle's ØH MØ Remix)
Refocusing on one of the more overlooked moments of last year. MØ's commanding pop meshing with the ice cool groove of Jungle - two artists who have since gone from strength to strength. We've been so obsessed with No Mythologies To Follow, the debut from the Danish singer (pronounced "moo" if you were wondering) that we jumped high for her to play our paradisal FOR Festival in Hvar, Croatia. The former DIY punk will showcase her physical performances of her badass Diplo collaboration XXX 88 and the defiant single Don't Wanna Dance.
SECOND ANNOUNCEMENT
FOR Festival is today pleased to announce the second round of performers for the Croatian island festival. Joining the already stellar FOR 2014 line up will be reigning ladies of rock, Haim; the uncategorizable Grammy-nominated, Brit-winning singer Neneh Cherry, performing with RocketNumberNine; UK retro-psychedelic combo Temples; Vampire Weekend's Baio; and hotly-tipped newcomer MØ.
In addition, Erlend Øye (Kings of Convenience, The Whitest Boy Alive) will be performing his very personal History Lesson. Simply Øye and an acoustic guitar, it commences with a series of cover songs, starting from 1962 and continuing onwards, taking on classics from 65, 68 and so on until arriving at the commencement of his own oeuvre in the late 90's, including all his passions and pop music epiphanies up until the present day. It promises to be an intimate, illuminating live set from one of this generation's more unique voices.
Tickets to the 4 day island festival in Hvar, Croatia, are on sale now. With only 2500 tickets available for the weekend, they're disappearing quickly. Get yours while you still can!
DARKSIDE - Planet Caravan (Black Sabbath Cover)
DARKSIDE out-smoke stoner rock gods Black Sabbath with their hypnotic ascension of Planet Caravan. Nicolas Jaar's vocal delivery is faithfully effected in homage to young Ozzy's, while their compounding backing textures are really something else.
The cover became a staple of their early Psychic performances (this version cheekily bootlegged from their Maida Vale Session) and is hopefully still part of the set list when Nico and Dave Harrington play at FOR Festival in Croatia, as well as their own Australian shows at The Hi-Fi in Sydney on April 2 and Melbourne's Palace Theatre on April 4 (both dates supported by Movement).
Ghost Culture - Mouth
New on Erol Alkan's Phantasy Sound, which has so far brought us favourites like Connan Mockasin and Daniel Avery, as well as Erol's own magick, Ghost Culture's debut EP Mouth offers a deftly sparse, modern update of the classic sound of acid. Melodic, engaging and most importantly very body moving, Ghost Culture is no doubt one to watch. We look forward to hearing the likes of Mouth in a forest on an island with the moon just barely visible for the smoke machine on high this June.
Erlend Øye - There Is A Light That Never Goes Out
Norwegian Erlend Øye has been an idiosyncratic presence in our world for going on 20 years now. Skog, Kings of Convenience, The Whitest Boy Alive — all Øye projects, spanning folk through electronica, tinted blue and gold with his hopeful vocals, affecting without a hint of preciousness. His contribution to the DJ Kicks series was landmark, bringing indie rock kids to the dancefloor well before the dance punk explosion in New York City ensured every 20-something owned a neon visor.
Every Party Has A Winner And A Loser
Sorry Erlend, not true. We're all being gifted with a rare performance of Erlend's very personal History Lesson at FOR 2014. Simply Øye and an acoustic guitar, it commences with a series of cover songs, starting from 1962 and continuing onwards, taking on classics from '65, '68 and so on until arriving at the commencement of his own oeuvre in the late 90's, including all his passions and pop music epiphanies up until the present day. It promises to be an intimate, illuminating live set, and with the backdrop of Hvar's 16th and 17th century ruins, a once-in-a-lifetime, completely unforgettable experience.
FIRST LINE UP ANNOUNCED! TICKETS ON SALE THIS WEEK!
We are pleased to announce our first line up of artists for FOR 2014. Joining us on the spectacular island of Hvar, Croatia, will be DARKSIDE, Klaxons, Mark Ronson (DJ Set), Erol Alkan, Factory Floor, Tensnake, Storm Queen (DJ Set), Kelela, Maurice Fulton, Daniel Wang, Psychemagik, Tiger & Woods, Bok Bok, Fort Romeau, Movement and Ghost Culture.
Also make sure you stay tuned to the website for more artists to be announced plus an array of special afternoon and secret location events in the coming weeks.
Our website subscribers also get the chance to get in early and purchase tickets this Thursday 20 February from 9am EMT! Hurry, your last chance to subscribe is here.
General on sale commences this Friday 21 February from 9am EMT.
We hope you are as excited about this first announcement as we are, and look forward to seeing you all again in 2014!